Log in / Register
Account
A Red Hat hosted webinar exclusively for HSBC
Public Cloud is the perfect target for automation, and particularly Ansible Automation. There are modules and specific guidelines for all the main public clouds, and documentation on how to bring the power of Ansible Automation to your cloud project.
The Google Cloud Platform (GCP) is one of the main public cloud platforms underlying HSBC's move to "Cloud Only" infrastructure. The automation of GCP can easily be performed using Ansible Automation, with 128 modules (at last count) available, as well as the standard roles, playbooks and capabilities you are used to. Ansible allows you to make use of exactly the same simple framework and language that you can use for the rest of the Enterprise IT stack.
This webinar, exclusively for HSBC, will cover the general ideas behind working with public cloud, then go into more detail on working with GCP. We will give you an understanding of how Ansible Automation works to automate the creation, modification and removal of GCP resources. We will explain some simple use cases for GCP that you can start using straight away.
Joining us on the webinar is the HSBC Central Ansible Tower Service team. They will talk about where Ansible Tower is already being used to automate key workflows in HSBC projects on GCP and some of the future plans.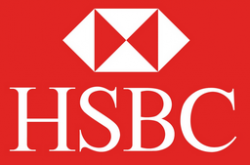 ---