SAP Solutions by HPE and Red Hat

A blueprint for frictionless
SAP deployment
from HPE and Red Hat
SAP customers want to deploy solutions in an environment that delivers a public cloud-like experience with the key capabilities of on-premises solutions.
Together, HPE and Red Hat share the SAP expertise that helps organizations accelerate deployment and achieve their business objectives sooner.
Why HPE and Red Hat for SAP Solutions?
HPE and Red Hat each have nearly two decades of experience in certifying SAP solutions, including those for SAP HANA and SAP S/4HANA. HPE sells, implements, and supports the Red Hat software stack to run and manage these SAP-certified systems. HPE services teams are trained to deploy and support a variety of SAP solutions with Red Hat software.
Advances in automation, management, and systems technologies have allowed HPE and Red Hat to provide new options for on-premises deployment and lifecycle management and to offer further choice in deployment models, including the ability to automate SAP HANA deployment on- or off-premises.
HPE and Red Hat together unite management technologies from HPE with automation and management from Red Hat and HPE Synergy Composable Infrastructure (an ideal platform for powering the SAP application tier as well as equipping service providers), combining the experience of public cloud with the advantages of an on-premises deployment.
Red Hat, HPE, and Intel together for SAP: Collaborating for efficiency
With HPE's and Intel's extremely advanced hardware with Persistent Memory, we have developed a lab in Italy to test a wide variety of Red Hat Technologies on SAP.
HPE & Red Hat are working together since many years to provide enterprise ready solutions for SAP customers. Our engineering cooperation with our co-funded Labs is outstanding and has led to many innovative solutions. HPE and Red Hat have the right ingredients for the recipe of a SAP HANA Hybrid Cloud solution and our services and consulting capabilities to implement, operate and support these solutions.
How to enable a cloud-like experience for your SAP workloads – with the benefits of on-premise IT
In our webinar, experts from IDC, HPE and Red Hat are going to discuss some key aspects of an SAP S/4 HANA deployment. Modernizing your SAP estate and migrating to S/4 HANA raises some key questions that you should consider:
Cloud or not?
Which options do I have to modernize my SAP application estate?
How can I combine a public cloud-like experience with the key capabilities of
An on-premise solution?
What should a modern platform for S/4 HANA deployments look like?
What are the technology components?
What are the key considerations that I should be aware of?
How do I get started with modernizing my SAP application estate and my IT
Platform?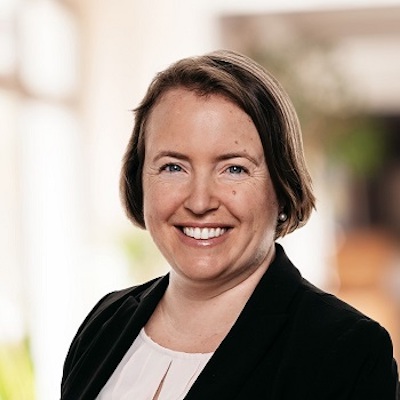 Carla Arend
Senior Program Director: Lead Analyst, Cloud in Europe, IDC
Wolfgang Bausch
Senior Manager - SAP EMEA Business Development, Red Hat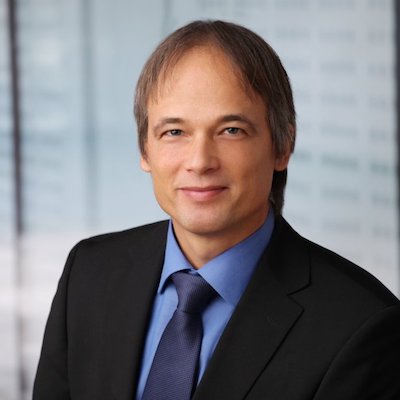 Mike Wenner
Distinguished Technologist/SAP Competence Center, HPE
Running SAP HANA on Red Hat Enterprise Linux and Intel-based HPE servers delivers outstanding performance, scalability, and reliability on a choice of six proven x86-based platforms.
HPE is the leading system vendor for SAP HANA, with 46% of all SAP licenses running on HPE hardware. Red Hat is the largest supplier of Linux worldwide: 144 Fortune 500 companies run their SAP systems on Red Hat.
HPE and Red Hat have many joint SAP customers, and we are working hard to stay innovative together. The recent Hybrid Cloud reference architecture for SAP HANA is yet another proof of success for this strategy. This reference architecture does bring customers the best of both worlds: The Cloud experience when it comes to ease of use and ease of operation along with the security and compliance of an on-premise solution.
HPE and Red Hat features and benefits for SAP
Red Hat and HPE offer organizations more choice in how they meet their SAP objectives, whether it be the deployment of SAP technologies on bare metal, virtual machines, or public cloud. With SAP-certified offerings from Red Hat and HPE, customers can grow painlessly and innovate quickly.
A blueprint for frictionless SAP deployment from HPE and Red Hat
HPE and Red Hat each have nearly two decades of experience in deploying scalable, high performant and high available SAP platforms. Learn more about how you can combine the benefits of public cloud with the architectural control and data governance inherent in on-premises approaches with HPE and Red Hat.
KEEP LEARNING - RED HAT TRAININGS